Your Guide to Countertop Materials
In the average active home, we ask a lot from our countertops! Whether we are chopping ingredients in the kitchen or getting ready in the bathroom for a fun night out, the right material makes all the difference in style, durability, and performance. At J/K Carpet Center, Inc, our showroom is full of outstanding countertop materials that can complete your inspired design vision! Here is a quick guide to some of the top countertop materials in the marketplace today.
Quartz or Engineered Stone
Quartz countertops aren't just beautiful. They're virtually indestructible! Made from a mixture of quartz and engineered materials, quartz countertops have the properties of real stone and are formed into a wide range of sizes, shapes, and colors. Also, this material is non-porous and resists staining, making it easy to clean in either a kitchen or bathroom setting.
Granite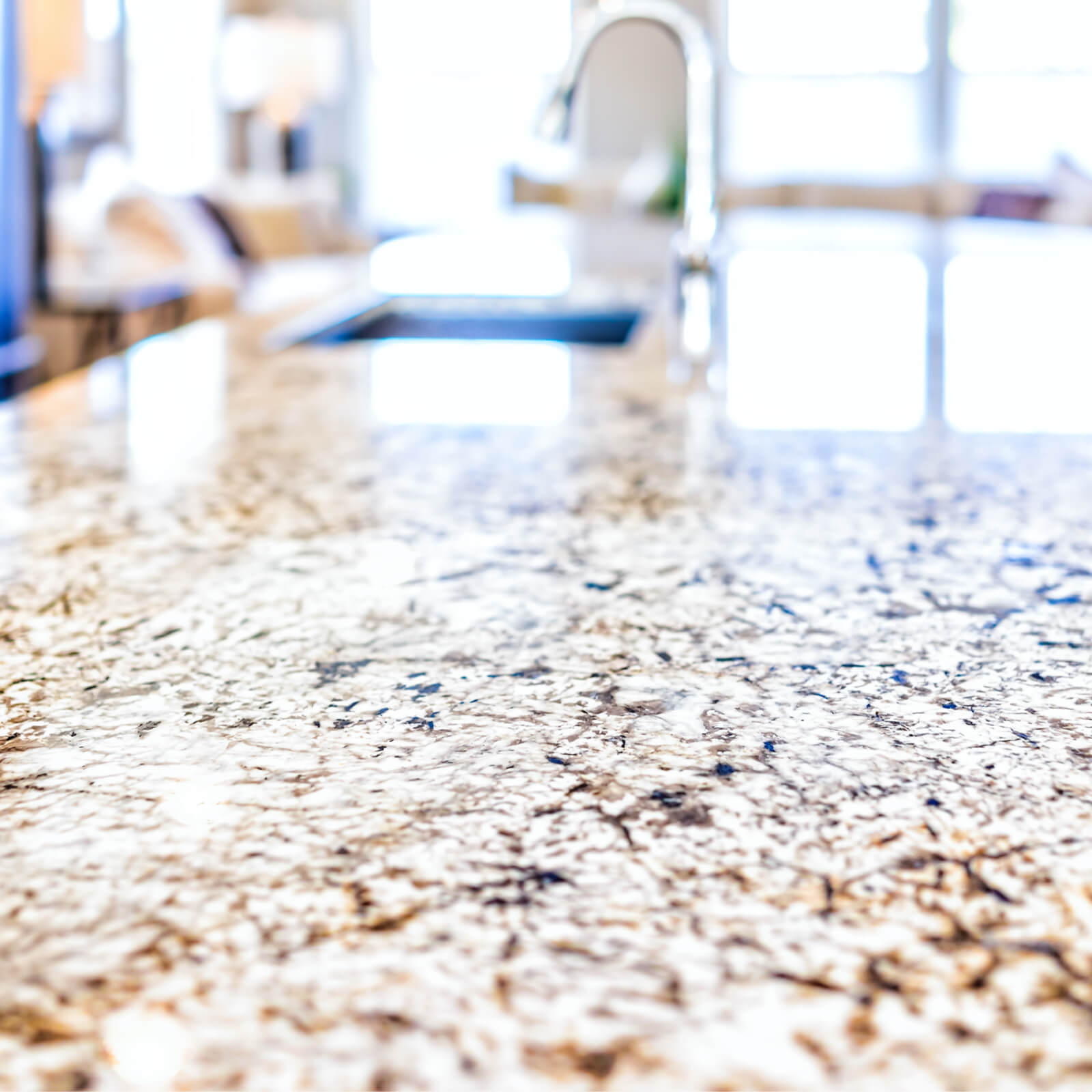 As a natural material, granite makes every countertop totally unique and equally stunning. Granite resists heat, chips, and scratches and when properly finished and sealed, it also resists staining. Granite countertops will never need to be replaced and are a great return on your investment.
Marble
For undeniable elegance, there's nothing like the gloss of luxurious marble countertops. Also a natural material, every marble slab is inherently unique and presents unmistakable character. Marble comes in a multitude of gorgeous colors and veining patterns that will add an upscale touch to any décor.
Ceramic Tile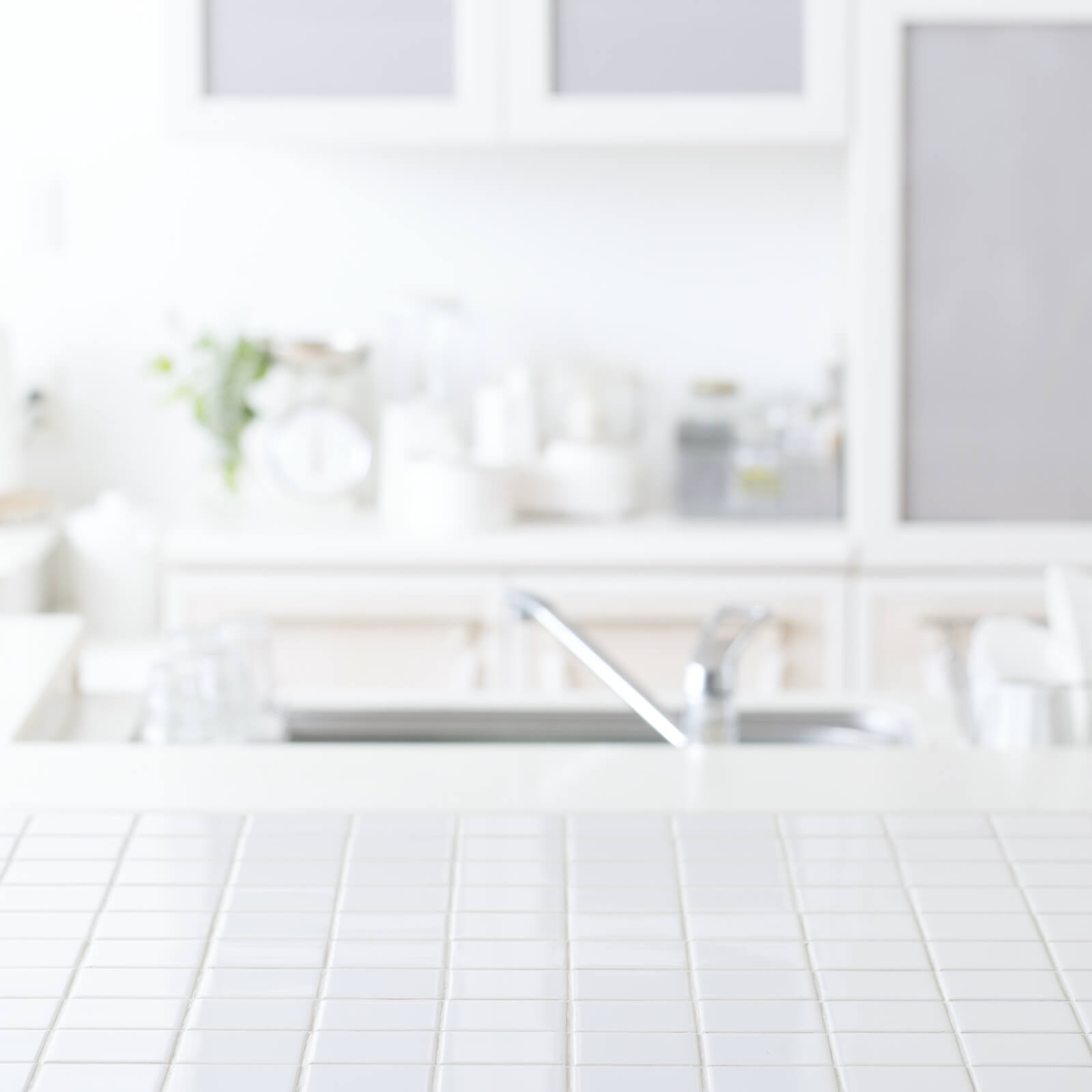 As a timeless countertop option, ceramic tile remains relevant by offering an endless array of colors and shapes to design with. With inherent durability and stain resistance when sealed, ceramic tile will always find a home in kitchens, bathrooms, and specialty areas like wet bars and poolside patio kitchens.
Wood or Butcher Block
To achieve a classic, rustic look that shines in farmhouse interiors, wood and butcher block countertops make for a striking design element. Choose from species like bamboo, maple, oak, walnut, or Brazilian cherry for your favorite look. Although wood is soft and can show scratches, the character is unmatched and wood countertops are easy to repair and easy to maintain with food-safe mineral oil.
Soapstone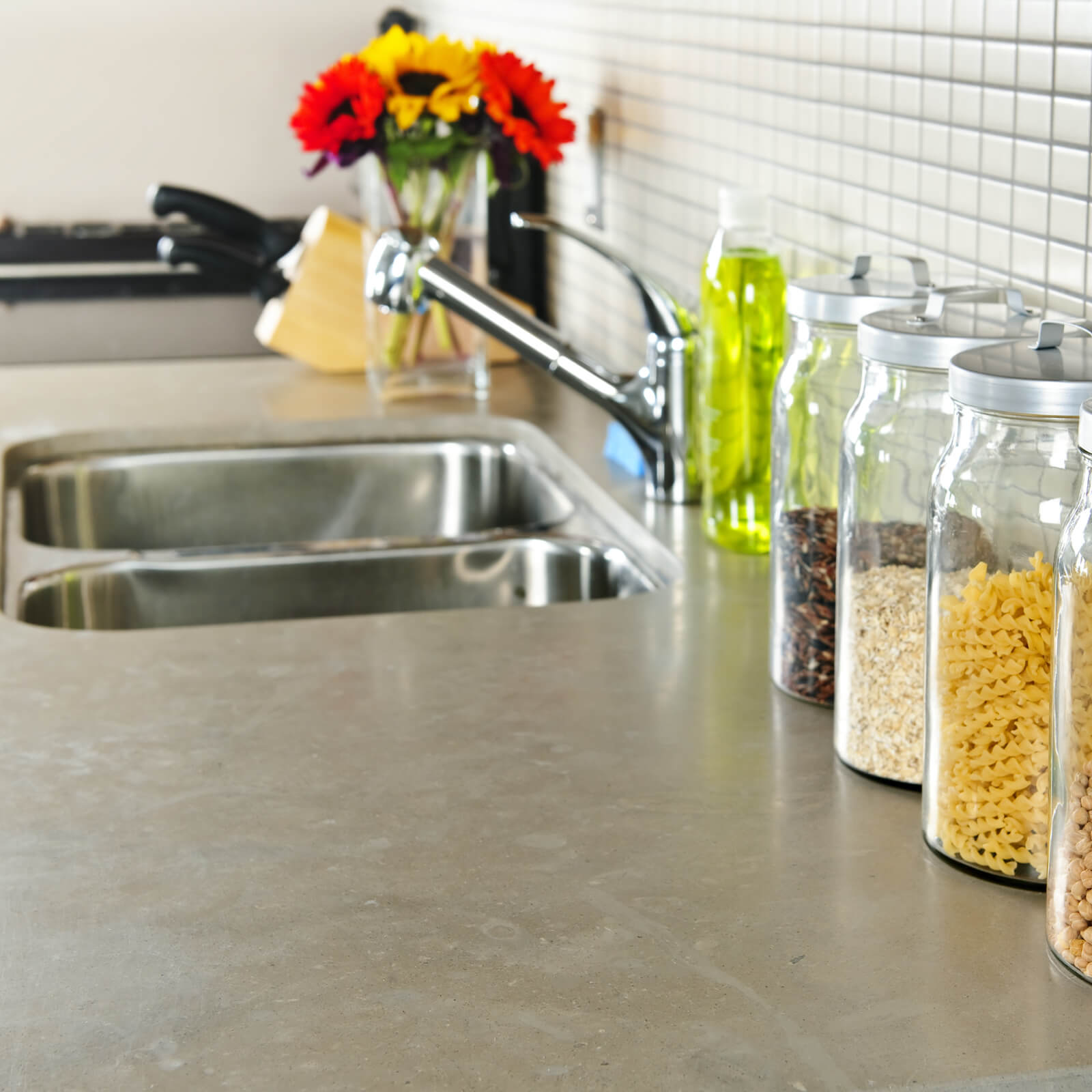 Typically green-gray in color, soapstone is a natural, heat-resistant countertop material to build with. Soapstone will darken naturally over time and develop a distinctive matte-finish patina. As a porous material, soapstone countertops should be sealed with mineral oil to protect from stains.
Solid Surface
Today's man-made solid surface countertop materials are made from acrylic, polyester, or combinations of materials. Available in a wide array of sizes, colors, and designs, solid surface countertops provide a stain, chip, and scratch-resistant surface for an active home.
Concrete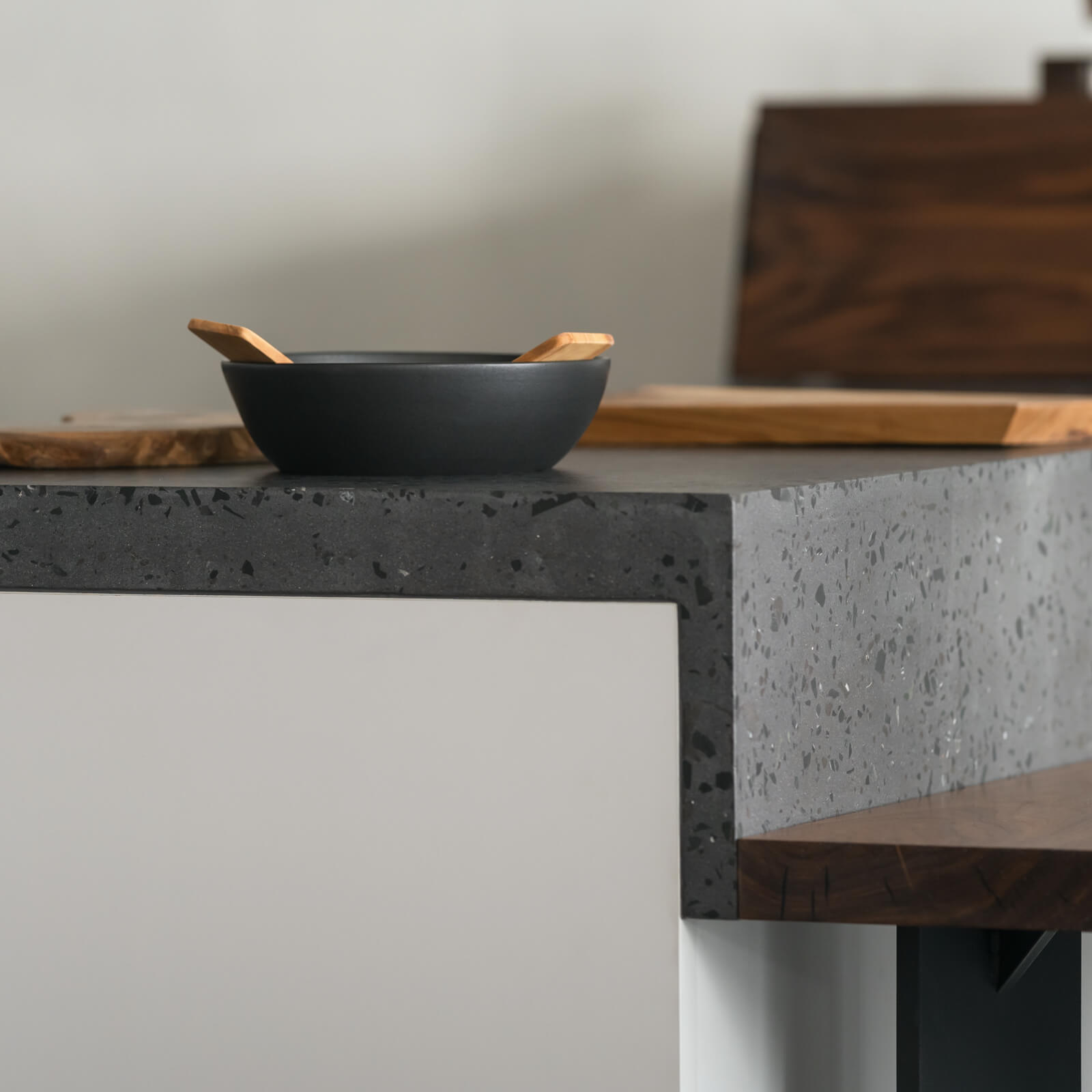 If you love the industrial interior look, a concrete countertop is definitely worth investigating. Today's countertops are made of pre-cast concrete slabs and reinforced against cracking by running wire mesh or steel fibers through the material. Concrete countertops must be cured, honed, and sealed to prevent staining, but are incredibly strong and offer bold appeal when complete!
Laminate
For a wood or stone-look countertop at a valuable price point, sturdy laminate is a material that's been around for decades. It's one of the most affordable and one of the most sustainable countertop materials! Today's laminate styles are available in wide-ranging designs for an easy to install and easy to maintain countertop.
The choices abound as you search for the best countertop material for your home: Let our experts help you explore the J/K Carpet Center, Inc showroom in Salem, OR to complete all of your countertop projects!